Club 46th Anniversary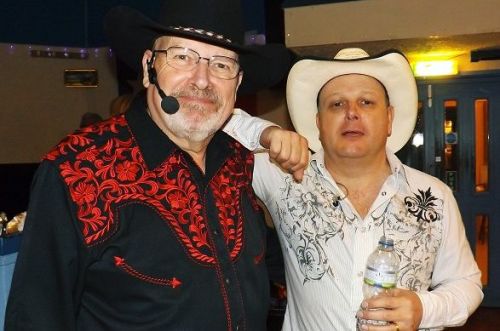 Steve Lovett – 14th April 2019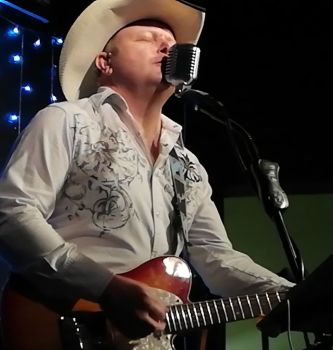 What a night! Lots of country music fans and line dancers were in early, with over a hundred seats filled in the "concert hall" for a night of 'let your hair down' pleasure in celebration – and no one went home disappointed!
Starting at 8 O'Clock Steve wearing his crisp white shirt got the evening off to a great start. Starting with "Whiskey Bridges" His first set containing a good mixture of standards and popular numbers keeping the audience entertained, including "All the Kings Horses" and "Veil of Tears"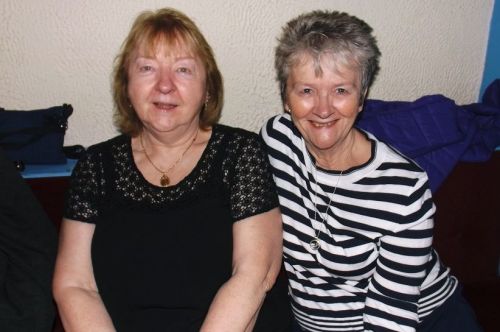 Steve has been playing and singing since he was eleven years old with 42 years under his belt. Twenty five of these on the country music circuit, Steve knows his way around a telecaster guitar! The speakers producing a warm sound and the guitar singing through the helix pedal as he continued to play old favourites from Keith Urban "Somebody Like You".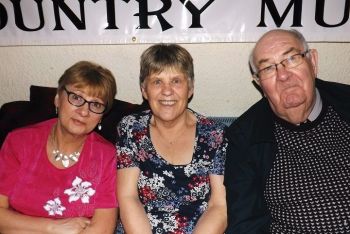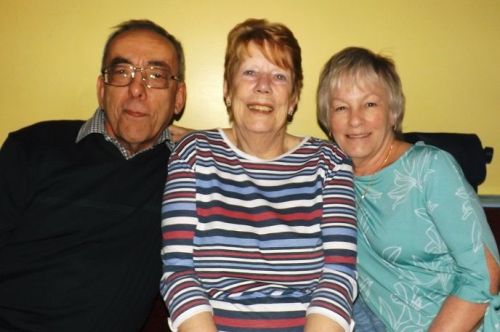 Steve's infectious and ebullient character filling the stage, wearing another smart shirt in the third set, his bubbly personality and friendly banter between himself and the audience was delightful and funny, he rattled through floor filler after floor filler. Steve is admired for his up to date repertoire including "Texas Time" and "Small Town Summer" bringing life to the 46th Anniversary.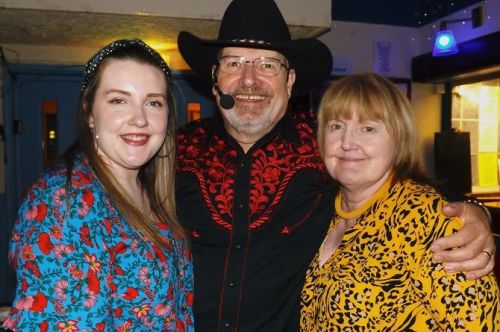 After an extra large raffle, and slices of club birthday cake circulating round the room courtesy of Trish, Sandra and Co, Set 3 was in full motion and it really went down well to a receptive audience. The dancers and listeners were more than happy with "Seven Nights to Rock", "Day of the Dead", "Cowboy Rides Away" and "Oh Me Oh My".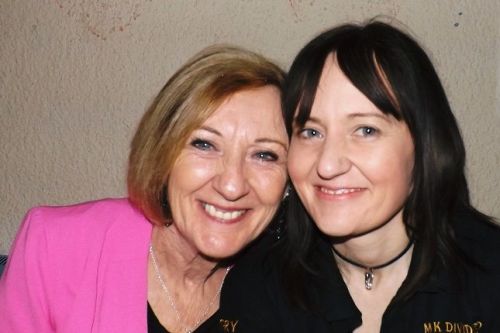 Lots of appreciative applause threatened to raise the roof, and a rocking encore finished the evening with the dancers not wanting to leave the floor. Here's looking forward to the next forty six years!